Send pictures, comments and newsletter articles to:
Newsletter editor, Tami Stob
tamibushard@yahoo.com
2019 Board of Directors
Mark Scholten, President Vern Scott, Vice President Dave Vande Bunte, Treasurer Glenn Lerch, Secretary 3rd year Director, Leon Pelfresne 2nd year Director, Jim Stuart 1st year Director, Mike Wolgamott Brad Devries, Club Historian Tami Stob, Newsletter Editor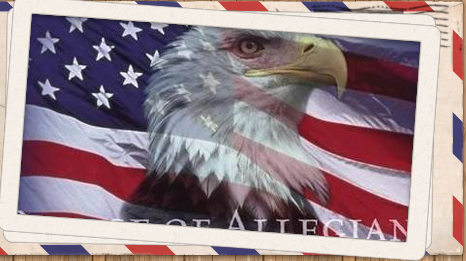 Shop our Store is available now
Use your charge card to place an order.
Questions about wearables, contact Vern Scott at (231) 924-4423
sweatshirts
Tee shirts
hats
Questions about anything else, contact Mark Scholten at (616) 293-1961
license plates $10.00
window decals for the back window of your car or truck. Any tractor, any color 5"X5" $5.00
Coffee mugs may be any shape, size or color that I find. $8.00
Travel mugs any size, color or shape.$10.00
4" tractor magnets $4.00 each
Shipping is extra.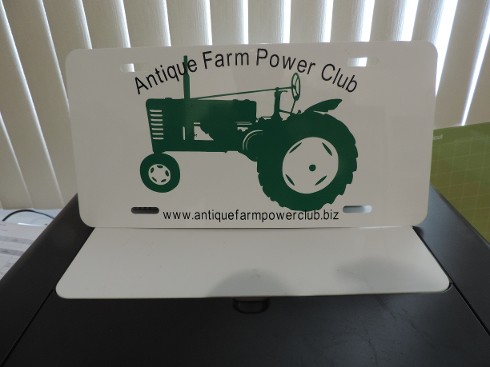 License plates for your truck or camper. Your tractor or the club logo. $10.00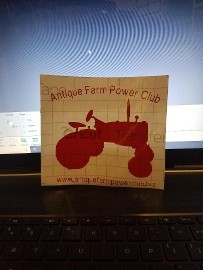 Decals for your toolbox, back window of your pickup. Let people know what tractor you love. $5.00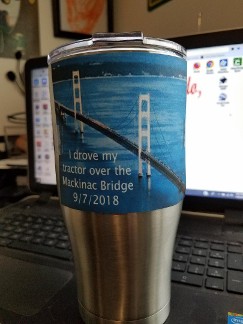 27 ounce stainless steel travel mug. 12 hour ice retention, 3 hour hot drink retention. I only have 4 of these. Any image you want on them. $10.00
| | |
| --- | --- |
| One of a kind. $8.00 | |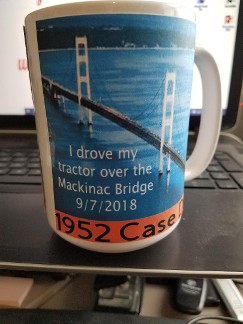 I'll put the picture of the Bridge with your year, make and model of tractor you drove across. Both sides of the mug $6.50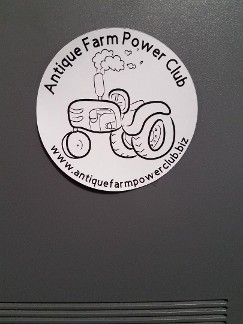 4" magnetic sheet to put on your tractor at Fruitport, Spring Lake, Sparta, The Shack, Mackinac Bridge Crossing, anywhere you go so people know what club you belong to. $4.00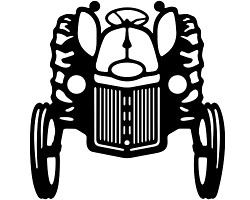 One of many tractors I can put on coffee mugs, travel mugs, hats, magnets, just ask.